Ralph Vacchiano
NFC East Reporter
PHILADELPHIA — As dangerous and explosive as the Kansas City Chiefs are, they have only one player outside of Patrick Mahomes that scares opposing defenses. Everything they do runs through tight end Travis Kelce. Stop him, and a team has at least a chance to stop the reigning champs. 
Of course, that's not so easy to do.
"He's the best tight end, especially in our generation, but I would say in all generations," said Philadelphia Eagles safety Kevin Byard. "I would put him and Gronk (Rob Gronkowski) up there with some of the best tight ends to ever play the game. He's an elite route runner, very crafty, very savvy. He doesn't look like he's the fastest guy, but he has deceptive speed.
"I was telling the guys earlier, at the end of this game we're going to be mentally and physically exhausted because of the level of strain you have to do with him."
The 30-year-old Byard knows because he's got plenty of experience covering Kelce from his seven-plus years with the Tennessee Titans, and he's likely to get a lot more on Monday night when the Eagles (8-1) take on the Chiefs (7-2) on Monday night in Kansas City in a rematch of Super Bowl LVII. Byard has faced Kelce six times in his career, including twice in the playoffs, and the 5-foot-11, 212-pounder was asked to cover the 6-5, 250-pound tight end for much of those games.
Byard had some success, too. Kelce had only two touchdowns in those games. Three times — including both times in the playoffs — he was held to four or fewer catches. He had only one semi-big game — a 10-catch, 106-yard effort in a Chiefs' win over the Titans last year when Mahomes targeted him 17 times.
It wasn't all about Byard in those games, but the Eagles believed a lot of it was. And while that wasn't the reason they traded for the two-time All-Pro back last month, they certainly took notice of what he did against Kelce when they were doing their homework before making the deal.
"I would say when we were talking about bringing Kevin on, we looked at all those matchups," Eagles defensive coordinator Sean Desai admitted. "(He's) done a good job versus those guys over there, and they have had some effectiveness. He has done a good job in that match-up."
Chiefs host Eagles in a Super Bowl LVII rematch: Who needs the win more?
That's not insignificant considering the Eagles (8-1) might be on a collision course with the Chiefs (7-2) for a championship rematch in Super Bowl LVIII. In last year's game — a 38-35 Chiefs win — Kelce had a pedestrian (for him) six catches for 81 yards and one touchdown. But that was 44.5 percent of Mahomes' 182 passing yards. And he caught two passes for 38 yards and a touchdown on the Chiefs' opening drive, when they had a very quick response to the Eagles' game-opening touchdown.
What they learned from that, Eagles players said this week, is Kelce has a way of making his presence felt even when his numbers aren't huge. He's Mahomes' go-to guy in important situations and the two of them have a chemistry that Kelce can only hope he'll someday have with Taylor Swift.
And that's where Byard's expertise will come in handy.     
"I think he has a good mindset (for covering Kelce)," Desai said. "I think he understands some of Travis' route stems, and then he challenges them."
Byard doesn't believe he has any special ability to cover Kelce, but he does have some insight into what to expect against him. The biggest mistake defenders make, Byard said, is failing to realize that what they expect Kelce to do is usually wrong.
"I won't say I know how he runs his routes because he doesn't really run routes based on the Xs and Os, or the lines on a piece of paper," Byard said. "He and Patrick Mahomes have a great rapport. He's going to be a safety valve. And the first route isn't going to be the one that beats you.
"It's when Mahomes starts scrambling. He's relentless. The play is never over with this guy."
Will Jalen Hurts, Eagles or Patrick Mahomes, Chiefs win Super Bowl rematch?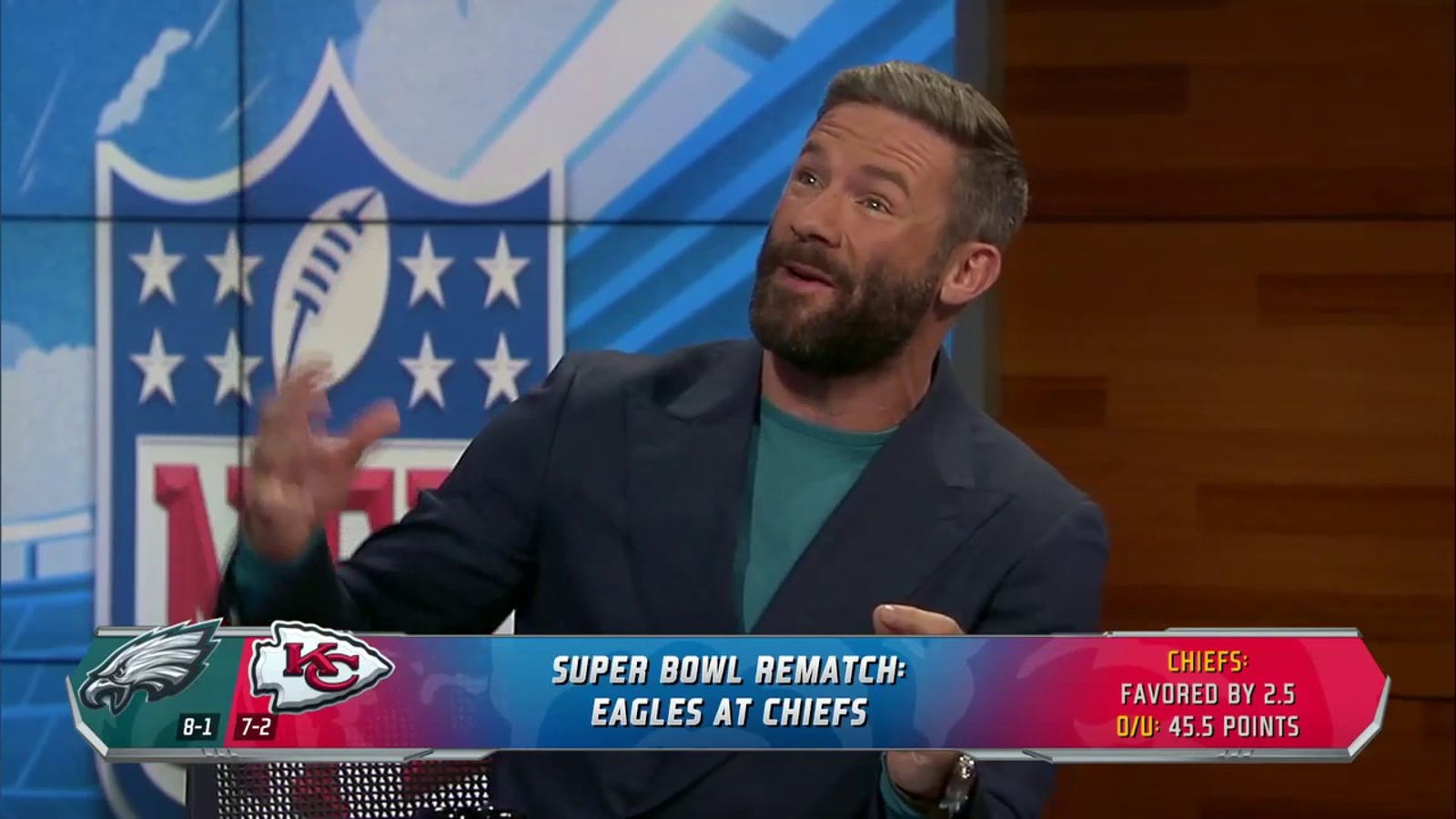 It's that connection between Mahomes and Kelce and their ability to adjust together that is the most dangerous thing about them, Byard said. If the play that was called breaks down, they have a knack for figuring out a new plan before the defense understands what's happening.
And somehow, they always seem to be on exactly the same page.
"He's one of the best tight ends I know at reading coverages," said Eagles cornerback Darius Slay. "I've played against a lot of tight ends in the league, and he reads defenses better than I think a lot of tight ends can. And with a great quarterback in Mahomes, he sees the same thing and they just make a play every time."
"It's kind of like backyard football a little bit," Byard added. "He's going to change his routes based upon what your leverage is. He feels when (Mahomes) scrambles and knows where he goes with his routes. I don't care who you put on him — a corner, safety, 'backer — he's so tough to cover. You've got to keep straining because his first route might be covered, but it's the second route that hurts everybody. And he's obviously very good with the ball in his hands."
Knowing that, though, is what gives Byard at least a little bit of an advantage. He knows he may not be able to stop Kelce from getting the ball and making plays, but he has a strategy to at least try and limit the damage.
"He's going to look for him in zone, and you don't want to leave a lot of space," Byard said. "So I just try to be more aggressive with him because I know he's going to run double routes."
Even that isn't foolproof, though, especially considering the number of times Kelce is likely to have a ball thrown in his direction. He is the Chiefs' leading receiver by far this season with 597 yards — far more than the next-closest receiver, Rashee Rice (378). Kelce's 57 catches are nearly double Rice's 32, and the same is true of his 72 targets (Rice has 41).
And don't forget: Kelce missed a game earlier in the season with an injured knee.
Given the Chiefs' lack of depth and quality at receiver, that's not likely to change. And since the Eagles have the NFL's No. 1 rushing defense, giving up just 66.3 yards per game on the ground, the Chiefs won't have many other good options. They know they'll need to turn Kelce loose.
The Eagles know it too. That's why Byard is here.
"He can cover. He can tackle. He's very disciplined," Slay said. "I watched a couple of their battles.  Two smart players going head-to-head. That's a great matchup."
Ralph Vacchiano is the NFC East reporter for FOX Sports, covering the Washington Commanders, Philadelphia Eagles and New York Giants. He spent the previous six years covering the Giants and Jets for SNY TV in New York, and before that, 16 years covering the Giants and the NFL for the New York Daily News. Follow him Twitter at @RalphVacchiano.
---
NFL trending



NFL Week 11 highlights: Cowboys, Broncos, Packers, Lions, Giants win


Jimmy Johnson will be inducted into Cowboys' Ring of Honor, Jerry Jones announces on FOX


NFL Week 11 top viral moments: Lions' thrilling win, Jimmy Johnson, C.J. Stroud, more





Denver Broncos vs. Minnesota Vikings: Prediction, odds, picks


2023 NFL Thanksgiving Games: Schedule, teams, how to watch


Kansas City Chiefs vs. Philadelphia Eagles: Prediction, odds, picks





2023-24 NFL playoff picture, bracket, schedule


2023 Top 10 NFL quarterbacks: Ranking the best QBs after Patrick Mahomes

---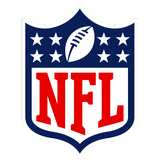 Get more from National Football League Follow your favorites to get information about games, news and more
---