Patrick Everson
FOX Sports Betting Analyst
Heading into the weekend, there was undeniably great anticipation for Monday night's Super Bowl rematch between the Philadelphia Eagles and Kansas City Chiefs. The two teams gave us a barnburner in February, with the Chiefs ultimately prevailing 38-35.
Perhaps just as anticipated: a strong probability that Taylor Swift would be on hand to cheer for her "boyfriend", Travis Kelce.
But Saturday brought a change of plans for Swift, which might lead to a reverse Swifties effect on Monday's player props markets.
Let's take a quick look at where things stood Friday and where they stand now, with an assist from DraftKings director of sportsbook operations Johnny Avello.
Cooling Her Jet
On Friday, it seemed likely that Swift would fly from South America — where she's currently touring — to attend the Eagles-Chiefs game. After all, apparently her parents and Kelce's parents are set to meet for the first time. Seems pretty reasonable to expect Swift would want to be on hand for that meeting.
And guess what that did to player props at DraftKings Sportsbook? If you answered that it gave Kelce a jolt, then come collect your prize.
Entering the weekend, Kelce was taking more tickets in the Anytime TD Scorer market than any other player in NFL Week 11. He was -120 to score a TD against the Eagles, meaning a $120 bet would profit $100, for a $220 total payout.
Kelce was also drawing the most bets in Player to Score Two or More TDs market, with odds of +500. And the Chiefs tight end had the fourth-most tickets of any NFL player in the Player to Score First TD market.
"As a superstar on one of the most popular teams in the league, Travis Kelce always gets an abundance of action in the prop markets. This is only amplified by Taylor Swift's presence, especially given his recent performances with her in attendance," Avello said. "This particular game being a Super Bowl rematch on Monday Night Football will receive a ton of attention and interest. The prop markets will reflect that, and we'll see a lot of action on Kelce under these circumstances."
But that was before news that Swift postponed Saturday's concert in Rio de Janeiro and rescheduled it for Monday night. So Swift won't be firing up her private jet for a speedy jaunt to Kansas City, Mo.
Chiefs host Eagles in a Super Bowl LVII Rematch — who needs the win more?
Two-Factor Authentication
By Sunday, Kelce not only wasn't No. 1 in the Anytime TD Scorer/Two or More TDs markets, but he wasn't even in the top five. Nor was he in the top five in the Player to Score First TD pool.
The primary factor for that, no doubt, is that Kelce wouldn't play until Monday night. Once the weekend hits in the NFL, bettors are more tuned in to the games coming up soonest. So at DraftKings, the top five most-bet players in Anytime TD/First TD/Two-Plus TDs were all competing on Sunday.
Therefore, Kelce might've fallen behind the Sunday contestants even if Swift's plan to attend was still intact. But Kelce bets still would've flooded in Monday and likely drowned out all the action on the Sunday contestants.
However, Swift not attending is a notable second factor. There won't be as much of a Swifties effect. So betting will be dampened a bit. And to a degree, that's reflected by stagnant odds at DraftKings:
Anytime TD Scorer: Kelce opened -120 and moved to -115, a better price for bettors — re: Kelce is slightly less favored to have an anytime touchdown.

First TD Scorer: Kelce hasn't moved from his +550 opener

Two or More TDs: Again, no movement, as Kelce remains +500.
All that noted, among the Eagles and Chiefs listed for each of those player props, Kelce is still the favorite in all three markets. And buddy Patrick Mahomes will be eager to assist, as Avello pointed out last month.
"Mahomes wants to make this guy look good in front of his girl. You put the two of them together, and Mahomes is getting Kelce more targets," Avello said.
Surely, Mahomes wants Kelce to took just as good — and perhaps better — in front of Swift's parents. So perhaps don't be surprised if Kelce gets a lot of Monday night targets. Likewise, don't be surprised if the Eagles go all-out to shut down the superstar tight end.
Patrick Everson is a sports betting analyst for FOX Sports and senior reporter for VegasInsider.com. He is a distinguished journalist in the national sports betting space. He's based in Las Vegas, where he enjoys golfing in 110-degree heat. Follow him on Twitter: @PatrickE_Vegas
---
NFL trending



NFL Week 11 highlights: Cowboys, Broncos, Packers, Lions, Giants win


Jimmy Johnson will be inducted into Cowboys' Ring of Honor, Jerry Jones announces on FOX


NFL Week 11 top viral moments: Lions' thrilling win, Jimmy Johnson, C.J. Stroud, more





Denver Broncos vs. Minnesota Vikings: Prediction, odds, picks


2023 NFL Thanksgiving Games: Schedule, teams, how to watch


Kansas City Chiefs vs. Philadelphia Eagles: Prediction, odds, picks





2023-24 NFL playoff picture, bracket, schedule


2023 Top 10 NFL quarterbacks: Ranking the best QBs after Patrick Mahomes

---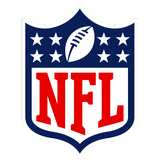 Get more from National Football League Follow your favorites to get information about games, news and more
---