Joel Klatt
College Football Analyst
Week 12 of the college football season was another fun one, and it's setting up for a heck of a crash course over the next two weeks. 
Of course, Michigan and Ohio State will solve a big piece of the puzzle this upcoming Saturday after each won in different fashions this past week to remain undefeated. Another top contender continued to assert its dominance, making it the new top-ranked team in my top 10. 
Unfortunately, it wasn't all good news on Saturday, as another contender suffered the most devastating injury of the season. 
Here are my top 10 teams following Week 12. 
1. Georgia Bulldogs (Last week: 2)
Record: 11-0
Last week: Defeated Tennessee, 38-10
It has become obvious to me throughout the season that Georgia is what a dynasty is supposed to be about: championships. The Bulldogs don't chase the No. 1 ranking in September (though they had it) and dominance in October (though they showed it at times). They chase being at their best when their best is needed. That's what dynasties do. 
Georgia is reminding me of what Alabama has been for the better part of a decade or what the New England Patriots were with Tom Brady. Maybe Georgia will or won't win it every year, but what I do know is that it will always be playing its best in November. It'll get a big break and have some of the best coaches in the country to game plan once November ends, making it ridiculously tough to beat in the College Football Playoff. 
Georgia continues to be dominant after 38-10 win over Tennessee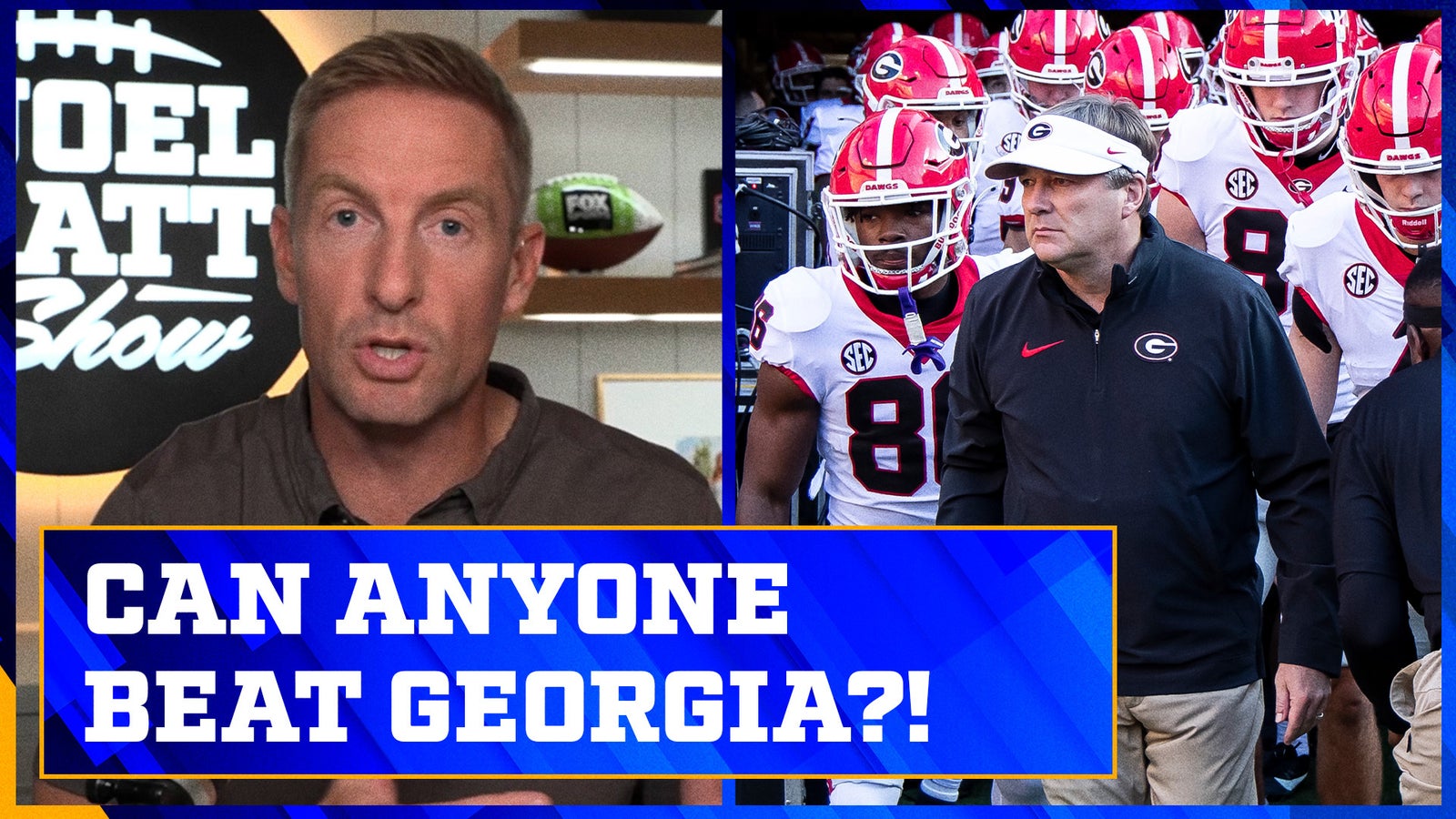 This Georgia team is so tough, deep and rugged. Carson Beck gives the Bulldogs a different dimension than what they had last year in Stetson Bennett, who was a really good player, but Beck is just better. They can run it when they need to. They can throw it when they need to. And they know how to win championships. 
2. Michigan Wolverines (Last week: 1)
Record: 11-0
Last week: Defeated Maryland, 31-24
Michigan's win over Maryland wasn't that impressive. Did Michigan play its best game? Absolutely not. The Wolverines didn't look like themselves offensively. J.J. McCarthy did not look like himself. As soon as he lost Roman Wilson in that game, you could tell that their threats on the outside were limited with Semaj Morgan and Cornelius Johnson out there. Their tight ends are so good, but when Wilson is off the field, you can really feel it, particularly in situations where they have to pass. 
Michigan hasn't been in deep water. It wasn't really threatened against Penn State. This week was a different story. If I were a Michigan fan, maybe Saturday was a blessing in disguise because we got to feel how this team could play in a close game. If I was a glass-half-full guy, I would recognize that this was a trap game because it was sandwiched between its two biggest games of the season. And that's without mentioning the emotional element of what transpired in the leadup to the Penn State game, winning less than 24 hours after its coach was suspended. There were also the continuing developments of the sign-stealing investigation that transpired during the week and, with who is waiting next week, you could say it was a look-ahead game. 
Should Michigan fans be concerned before Ohio State visits the Big House?
Every factor was working against Michigan. Can you explain away the Wolverines' sluggish performance against Maryland? In some ways, I guess you can. But in other ways, there were things that went on in that game that are huge concerns moving forward, particularly against an Ohio State team that's excellent and playing its best football at the right time. The Wolverines didn't play a clean game offensively, and they have some issues along their offensive for the first time in a long time. The depth they've leaned on all year was hampered by injuries to LaDarius Henderson and Myles Hinton. McCarthy wasn't moving around well. I don't think he's 100 percent. When he's immobile like he was on Saturday, the offensive line situation becomes an issue. The defense bailed Michigan out. 
Michigan now has some questions and major concerns in front of it. It's going to be an interesting week. 
3. Ohio State Buckeyes (Last week: 3)
Record: 11-0
Last week: Defeated Minnesota, 37-3
As I mentioned above, Ohio State is peaking at the right time and playing some of its best football right now. 
There are several reasons for that, but I think the biggest one is that the Buckeyes' defense has allowed their offense to mature, evolve and develop. This defense is excellent. They haven't allowed a touchdown in their last two games. They're second in the nation in scoring defense and first in yards per play allowed. They don't give up big plays. The little, subtle change in the philosophy of how Ohio State has limited explosive plays, force people to snap the ball more than they want to and cause them to be patient on offense. People don't want to be patient on offense, but it's paid huge dividends for them.
Is Ohio State at their strongest before their trip to Ann Arbor?
That style has helped Kyle McCord's growth and the offensive unit get healthy.  It has allowed for TreVeyon Henderson's huge emergence over the last few weeks. You can't put into words how big of a development it is that Henderson is back at full strength for the Buckeyes. He looks like the guy we saw as a true freshman, posting the fifth-most yards from scrimmage in the nation per game (166) since he returned from his latest injury in Week 9. He was dinged up last year and he never looked quite right, with it looking like that's how it would be for the running back. The explosiveness out of the backfield has been a huge boost for them, allowing for more margin for error for the rest of the offense. You don't have to rely on McCord to make plays or Marvin Harrison Jr. to do the heavy lifting as much. 
4. Washington Huskies (Last week: 4)
Record: 11-0
Last week: Defeated Oregon State, 22-20
Washington won a game in a downpouring Corvallis that hindered its ability to do the thing it's best at: throwing the football. The rest of the team showed up and won. That win by Washington was remarkable because everything was on Oregon State's side and the Huskies still took care of business. The Huskies are elite. They might be one-dimensional, but that dimension is freakin' good. 
The committee needs to do the right thing and move Washington into the top four.
5. Oregon Ducks (Last week: 5)
Record: 10-1
Last week: Defeated Arizona State, 49-13
The Ducks were rolling early on Saturday, scoring touchdowns on all six of their first-half drives. They had their former offensive coordinator, Kenny Dillingham, standing across from them, and they went out there and absolutely beat down Arizona State in that first half. Bo Nix looked so good, throwing for 404 yards and six touchdowns in the win. This is a team that is also really good at the line of scrimmage. I am a big fan of Oregon.
6. Texas Longhorns (Last week: 6)
Record: 10-1
Last week: Defeated Iowa State, 26-16
Saturday's win in Ames was the type of game Texas would've lost year-over-year in the past. Iowa State won three of the previous four meetings between the two schools prior to Saturday.
Remember, you had the quote from Iowa State head coach Matt Campbell, "They might have the five-star recruits, but we have a five-star culture." Steve Sarkisian said that quote stuck with him, saying, "Five-star culture vs. five-star players. Well, now we have both."
Washington and Texas both earn big road wins in playoff push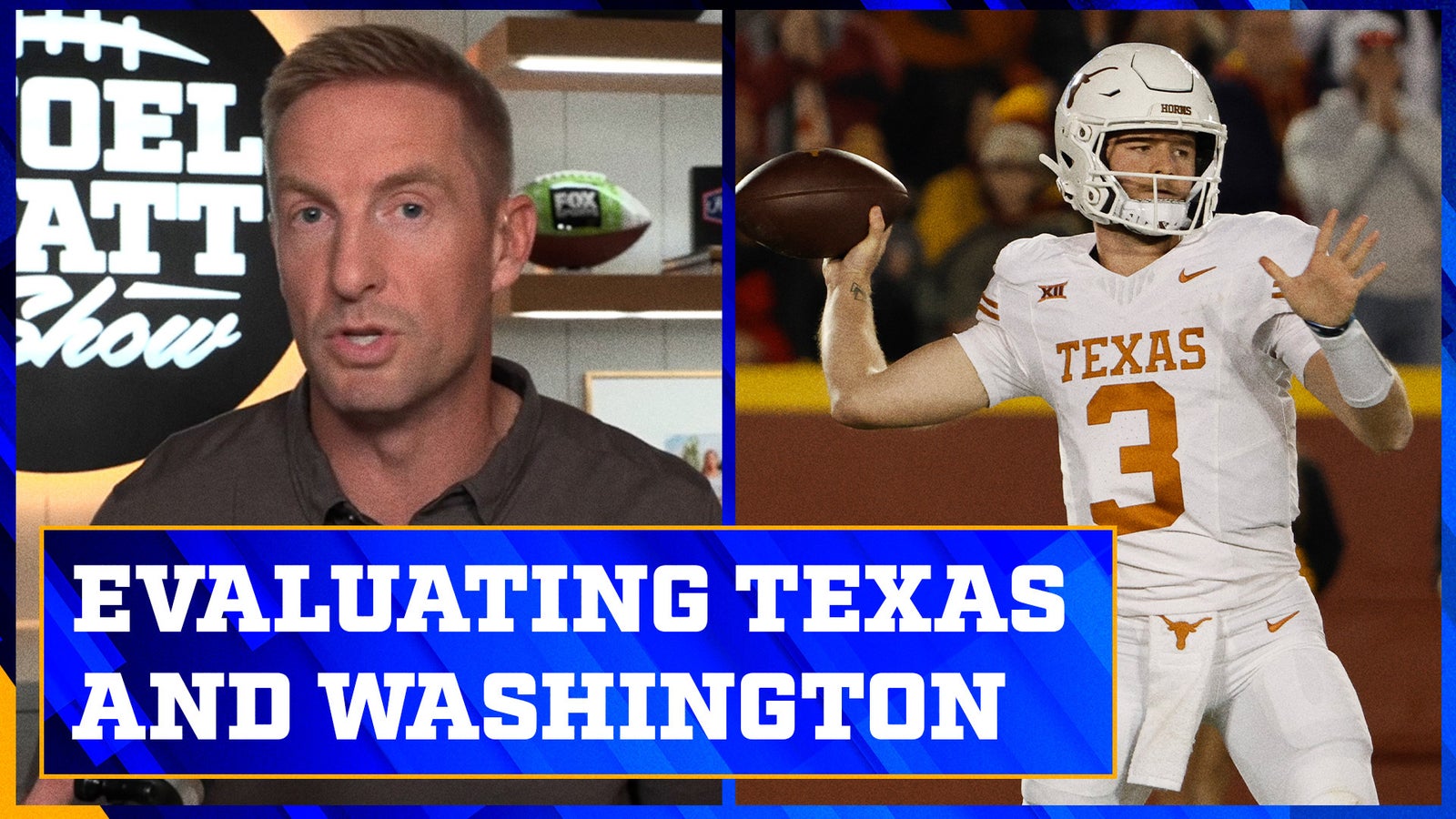 That's a great line. While he's taking a shot, it also exemplifies that Texas isn't playing down to its competition for full games, and the Longhorns aren't losing the games it feels like they always did over the previous few seasons.  
7. Alabama Crimson Tide (Last week: 7)
Record: 10-1
Last week: Defeated Chattanooga, 66-10
Alabama continues to play well and get it done. Yes, I know they played Chattanooga in late-November, but they still put up 66 points, which is the highest point total the Crimson Tide have put up since 2019. Jalen Milroe is playing well at quarterback, totaling 13 touchdowns in his past three games. We know what this team's top end is because of how talented they are.
8. Florida State Seminoles (Last week: 8)
Record: 10-1
Last week: Defeated South Alabama, 58-13
My heart is broken for Jordan Travis. He's done everything right and is so easy to root for. He's such a good player, and to have his special season end the way it did for him after sticking through some tough times at Florida State, just stinks. I know this won't be the end for him. 
As for how it impacts Florida State moving forward, I already had questions about the Seminoles when Travis was healthy and how they stacked up with the other seven teams that I view as title contenders. They were consistently playing down to their level of competition and squeaking by at times. Now, you've got to evaluate this team without their heart and soul, as the other parts of their résumé have taken a hit. 
There's immense pressure on Florida State. The 60 minutes against Florida on Saturday will tell us all that we need to know about Florida State without Jordan Travis. I don't think Florida State can hide any possible failures against Florida behind it being a rivalry game or that it's trying to break in a new quarterback. 
Florida State loses QB Jordan Travis to a serious leg injury
9. Louisville Cardinals (Last week: 9)
Record: 10-1
Last week: Defeated Miami (FL) 38-31
Louisville is still in my top 10 following a big win over Miami this past weekend. With the victory, the Cardinals improved to 10-1 in Jeff Brohm's first season as head coach and clinched a spot in the ACC championship game against Florida State on Dec. 2. This marks the first ACC title game berth for the Cardinals in program history.
10. Penn State Nittany Lions (Last week: 10)
Record: 9-2
Last week: Defeated Rutgers, 27-6
I still have the Nittany Lions listed at No. 10. I love their defense, which was great again on Saturday, holding Rutgers to just six points and under 230 yards of total offense. Manny Diaz's defense is holding teams to 12.5 points per game this season, which ranks fourth in the nation. Kaytron Allen found the end zone twice against Rutgers, and has combined with Nicholas Singleton for nearly 1,300 rushing yards and 13 touchdowns through 11 games.
Joel Klatt is FOX Sports' lead college football game analyst and the host of the podcast "The Joel Klatt Show." Follow him on Twitter at @joelklatt and subscribe to the "Joel Klatt Show" on YouTube.
---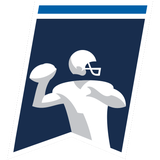 Get more from College Football Follow your favorites to get information about games, news and more
---