Michael Cohen
College Football and College Basketball Writer
ANN ARBOR, Mich. — At a time when both he and his program are under fire from seemingly every angle, with the NCAA pursuing multiple investigations into Michigan football and coaches around the Big Ten furious over the Wolverines' sign-stealing operation, leave it to Jim Harbaugh to invoke the message from a heartwarming television show as the proper analogy for how he feels about the chaos swirling around him ahead of this week's monumental showdown with Ohio State.
"It's like the 'Ted Lasso' show, you know?" Harbaugh said. "Believe. And what comes out of that is 'Believe.' I'm just so proud — so proud — of our team. Despite that noise [from all the potential distractions], our locker room is in one piece. And like Ted, for me, locker rooms are a lot like my mom's bathing suits: I like to see them in one piece. And we've got that, and it's amazing."
HOW TO WATCH 'BIG NOON KICKOFF' THIS SATURDAY
10 a.m.-Noon ET: "Big Noon Kickoff" pregame show on FOX
Noon ET: Ohio State at Michigan on FOX and the FOX Sports app
Never has the program's harnessing of an us-against-the-world mentality been more important than the handful of days between now and kickoff against the Buckeyes at Michigan Stadium on Saturday afternoon.
Not only is a berth in the Big Ten Championship game on the line, where the representative from the league's East division will be a heavy favorite over Iowa, which won the West last weekend, but the loser in this year's iteration of The Game will face an uphill battle to qualify for the College Football Playoff. The expected levels of toxicity between the fan bases are being amplified five times over by the allegations of cheating that continue to surround the Wolverines. And a slew of unfounded conspiracy theories about the role Ohio State might have played in exposing Michigan's sign-stealing scheme to the NCAA now feel like lighter fluid for the message board flames.
Harbaugh compared the drama of the last five or six weeks to a "high-pitched siren" and a "deafening, ear-piercing noise" during an abbreviated news conference on Monday afternoon. But as with any steady sound of prolonged duration, he said, the Wolverines first learned to tolerate the clangor before blocking it out entirely. Players and coaches continue to preach the importance of maintaining a one-track mindset regardless of any new developments, be it the school's reversal of course to accept the Big Ten's three-game suspension of Harbaugh or the unexpected dismissal of linebackers coach Chris Partridge for reportedly tampering with an ongoing NCAA investigation — both of which played out in the final 48 hours before last week's game against Maryland.
"There's so many lessons to be learned, many life lessons, that our young guys are learning at this age," Harbaugh said. "It's how the world works. Keeping those priorities straight: faith, family and football. We're battle-tested and ready to go, and now it's all Ohio. The week is all about Ohio. Working really hard to get ready for this game. Using the hours, the minutes the days to hone our focus, get prepared, plan, practice and then go execute the game."
Should Michigan fans be concerned about Ohio State?
For the third time in as many weeks, and the fourth time this season, offensive coordinator Sherrone Moore will be the acting coach relaying that message to the players on Saturday as Harbaugh serves the final game of his league-imposed suspension. Harbaugh watched the Wolverines' win over Penn State two weeks ago from the team hotel in Pennsylvania. Then he rendezvoused with his brother John Harbaugh, the head coach of the Baltimore Ravens, to take in Michigan's narrow victory at Maryland last Saturday.
Though none of Michigan's coaches and players wanted to discuss it during Monday's media session, the date with Ohio State could have a significant impact on the program's future, especially as it relates to Moore. Ever since the program's turnaround in 2021, Harbaugh has repeatedly described his staff as being comprised of assistants who will be ready to lead their own programs much sooner than later. He believes that as many as four members of this year's staff could be hired away as head coaches by next year, with Moore always trumpeted a bit louder than the rest.
"Beyond ready to be a head coach," Harbaugh said of Moore, now 37, at this time last year.
How Jim Harbaugh's suspension has impacted Wolverines
After beginning his career with stints at Louisville (2009-13) and Central Michigan (2014-17), Moore's precipitous rise in Ann Arbor from tight ends coach (2018-20) to offensive line coach/co-offensive coordinator (2021-22) to full offensive coordinator (2023) has coincided with an unexpected revival that includes two Big Ten titles and two trips to the College Football Playoff. He and the Wolverines became the sport's first back-to-back recipients of the Joe Moore Award recognizing college football's best offensive line in 2021 and 2022, and Michigan remains in contention for a three-peat after being named a semifinalist again last week. This year's offense ranks 11th nationally in scoring (38.3 points per game) during Moore's first season as the lone playcaller, and Michigan's 2024 recruiting class already includes nine blue-chip prospects on that side of the ball.
But Moore's three games as the Wolverines' acting coach have been a mixed bag in terms of offensive production, particularly when it comes to the efficiency of quarterback J.J. McCarthy. In games when Moore was not the head coach, McCarthy completed 76.7% of his passes for 1,991 yards, 16 touchdowns and no interceptions. He also ran for 138 yards and three additional scores. In games against Bowling Green, Penn State and Maryland when Moore stepped into the leading role, McCarthy completed just 61.3% of his passes for 344 yards, two passing touchdowns, no rushing touchdowns and his only four interceptions of the season.
"Just getting on the same page with Coach Moore and making sure there's no confusion throughout the week with the game plan and what he expects of me," McCarthy said when asked how the statistical discrepancy can be resolved. "And just going out there and doing the best I can every single play, no matter what's called."
In a broader sense, Moore's performance at Penn State was far more impressive than his playcalling efforts during Michigan's near-collapse in the second half at Maryland. He made a handful of astute, well-timed adjustments that nullified the Nittany Lions' pass rush and made use of McCarthy's mobility for timely throws outside the pocket in a commanding 24-15 win. Then, against the Terrapins, he appeared to lack confidence in the Wolverines' downfield passing game and seemed uncertain about which playmakers he could trust after wide receiver Roman Wilson exited with an injury.
This week's showdown with Ohio State gives Moore the chance to earn a signature win in front of what might be the largest TV audience of the season. And with Harbaugh's status uncertain for 2024 and beyond — Does he stay? Does he leave? Does Michigan move on pending the results of both NCAA investigations? — there's a chance Moore is auditioning for something much bigger, be it in Ann Arbor or some other college town.
"Coach Moore has done a phenomenal job at stepping up to the plate and, you know, running this team," tailback Blake Corum said. "And I think that's because Coach Harbaugh showed him the way. Coach Harbaugh, over the past few years, has kind of been leading these coaches and showing them how it's done. And now they're just picking up where he left off for the time being. But I know he's proud of Coach Moore, to say the least."
Michael Cohen covers college football and basketball for FOX Sports with an emphasis on the Big Ten. Follow him on Twitter at @Michael_Cohen13.
---
COLLEGE FOOTBALL trending
---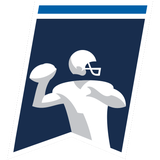 Get more from College Football Follow your favorites to get information about games, news and more
---