Jordan Shusterman
FOX Sports MLB Analyst
It really happened. A little more than a half-century after playing their first game in Arlington Stadium, the Texas Rangers captured their first World Series title in franchise history.
A 2023 team that looked like one of baseball's best in the first half made their fans sweat down the stretch before rattling off an October run for the ages, including 11 straight victories on the road en route to the title. Now that the trophy is finally theirs, the rabid pursuit of a championship now shifts to a defense of the crown. 
As we all know, it's been more than two decades since a team has repeated as World Series champions. In a sport where it has become increasingly difficult to replicate playoff success from year to year, the Rangers will have their work cut out for them.
Here are the five biggest questions Texas faces this hot stove season:
1. Is the pace still full steam ahead?
Every time the Rangers made an intensely aggressive acquisition via trade or free agency over the past few seasons, it was awfully easy to rationalize it as an unrelenting pursuit of the franchise's first title, no matter the long-term risks from a big-picture team-building perspective. And it worked! So, now what? Of course, general manager Chris Young and his front office are hungry for more success, as any defending champions should be. But will that level of aggression continue now that they've finally won? 
The most obvious way to show a continued all-in commitment to winning would be to successfully land Shohei Ohtani. It will almost certainly require a monumental contract, albeit one that wouldn't come across as especially shocking based on the Rangers' recent spending habits, and the fact that they were a finalist for Ohtani in his initial round of free agency. No one will fault them if Ohtani lands elsewhere, though; there's less pressure on them to get him than, say, the Dodgers or a host of other teams that didn't just win the World Series. 
Moreover, there are plenty of other great players available on which they could spend some serious dough for the third straight winter. Ohtani or not, I am most curious about the degree to which Rangers ownership is willing to continue to spend now that the long-dangled carrot of a championship has finally been successfully snatched and devoured.
Rangers are World Series champs for the first time in franchise history
2. How much will they invest in the bullpen?
Just about every observer spent the second half wondering how in the world the Rangers would be able to make a legitimate postseason run considering how rickety their bullpen unit was. Then Josh Sborz became Mariano Rivera and José Leclerc was incredible and here comes the confetti and … what were we all saying about that bullpen again? 
It's funny how these things work out, but it's hard not to look at this roster and still see the bullpen as the most obvious place to improve entering 2024. Even if there's newfound confidence in Leclerc and Sborz as legitimate late-inning weapons, you probably need a whole lot more than two good relievers to get through the regular season — especially if you don't want to toss leads in the trash as consistently as Texas did this past summer — and it's unclear who else those bullpen arms will be as the roster currently stands. 
Josh Hader is the obvious target atop the reliever market, although I think it might make more sense for the Rangers to pursue multiple arms in that next tier down, such as Reynaldo López, Jordan Hicks and Robert Stephenson. Maybe there's a trade to be made. We'll see if Young prioritizes the bullpen over the rotation when it comes to additions. That brings us to our next question …
3. What level of starting pitcher is worth pursuing?
With Jacob deGrom out for likely the bulk of 2024 following Tommy John surgery and postseason star Jordan Montgomery hitting free agency, the Rangers rotation is now led by Max Scherzer and Nathan Eovaldi, each of whom come with their own injury question marks despite vastly different postseason showings. 
A reunion with Montgomery makes sense, though if Texas is willing to play at that level of the starting pitching market, who is to say they aren't more interested in Blake Snell or Yoshinobu Yamamoto? Montgomery is the familiar face, of course, and a longer-term partnership would be sensible. Even if they opt out of bidding at the very top of the market, it's hard to imagine the Rangers fully passing on adding at least one starter considering the depth of free-agent arms available. It would seem prudent to prioritize one they can depend on for 150-plus innings, though there are a lot of directions they can go in. 
Dane Dunning, Jon Gray, and Andrew Heaney might have led the team in innings in 2023, but I highly doubt Texas is hoping that repeats in 2024. The caliber of pitcher the club covets will say a lot about how much it trusts that trio to be key rotation pieces moving forward. 
4. How does the offense improve — if at all?
The Rangers had one of MLB's most productive and intimidating lineups in the regular season, and that carried over into October in a big way, with massive showings from stars Corey Seager and Adolis García in particular. Mitch Garver, Robbie Grossman and Travis Jankowski are the only regular offensive contributors hitting free agency, leaving DH as the lone spot to address in the 2024 starting lineup as things stand now. 
Garver was great for them and could make sense to retain, though several more proven — and healthier — primary designated hitters exist on the market who could be even more appealing: J.D. Martinez, Jorge Soler and Justin Turner all come to mind. Regardless of how they address DH, few teams can look around the diamond and feel pretty good about all eight fielders — both offensively and defensively — the way the Rangers can. They're in a good spot. 
5. How relevant is Wyatt Langford to the team's offseason plans?
We saw an incredible debut from the 2023 No. 4 overall pick, an ultra-talented outfielder from the University of Florida who posted a 1.157 OPS in 200 plate appearances across four levels this past summer after signing. No, he was never going to be a realistic option to replace the injured García in the World Series, but the fact that Langford already reached Triple-A by the end of the season raises the question of how quickly he could be knocking down the door in 2024. 
If Langford's bat is ready by the middle of next season, the pursuit of a full-time DH might not make sense if the team wants to ensure at-bats are available for the phenom, especially considering how strong the current outfield of García, Evan Carter and Leody Taveras finished the season. Are we sure Carter is going to play every day after his struggles against lefties in his first big-league stint? Or does Texas view Carter as the no-doubt center fielder of the future and Taveras as potential trade bait? 
Langford's lightning-quick ascent could force a number of interesting questions sooner rather than later. I don't think you'll hear Texas complaining any time soon, though — these are great problems to have. 
Jordan Shusterman is half of @CespedesBBQ and a baseball writer for FOX Sports. He has covered baseball for his entire adult life, most notably for MLB.com, DAZN and The Ringer. He's a Mariners fan living in the Eastern Time Zone, which means he loves a good 10 p.m. first pitch. You can follow him on Twitter @j_shusterman_. 
---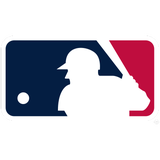 Get more from Major League Baseball Follow your favorites to get information about games, news and more
---