Jake Mintz
FOX Sports MLB Analyst
Aaron Nola looked like a whole different dude without the red ball cap on his head.
At his re-introductory press conference in Philadelphia on Monday afternoon, Nola took center stage, a position he's grown used to over the years. But instead of standing atop the mound in a white uniform with red pinstripes, the hazel-eyed Louisianan sat at a microphone in a plain gray suit with a white button-down shirt. A fish out of water, a man out of his element, sure, but a celebratory day nonetheless for a franchise legend in the making that signified ample more opportunities to don the only pro uniform he's ever known.
Nola's landmark contract with the Phillies, a seven-year, $172 million agreement, represented the end of a saga that never was. The 30-year-old hurler, drafted seventh overall by the Phillies in 2014, was officially a free agent for less than two weeks. While other teams showed interest, namely the Braves, Cardinals and Dodgers, with Atlanta reportedly offering more money annually, Nola prioritized returning to the organization with which he spent the first nine years of his career.
"I've always wanted to be a Phillie," Nola explained on Monday. "I've always been a Phillie. This is the only place we've had our eyes set on and is the most comfortable place for me."
It's clear that Nola and his wife Hunter, liked their lives, and didn't want much to change. They'd grown roots in the community and couldn't envision restructuring their world. The only difference moving forward? Now, the Nolas can splurge on the guacamole at Chipotle and maybe another house or two.
In spring training, Nola and the Phillies were, reportedly, canyons apart on reaching an extension. He sought over $200 million, while the club refused to offer him a seventh year. Both entered the regular season with an extension unsigned and a hazy future lingering in the distance. Nola struggled through parts of 2023, but rediscovered his form with a slight mechanical adjustment down the stretch and shined in three of four postseason starts.
Once he officially reached free agency, compromise won the day. Nola got his seventh year and his club kept the average annual value in a reasonable range. Everybody got what they wanted.
Quite simply, the prospect of life apart was less desirable than the reality of life together.
With Nola on the market, the Phillies had just four starting pitchers on the projected roster. President of baseball operations Dave Dombrowski admitted he wasn't sure if a reunion would materialize.
"I wasn't confident," Dombrowski said. "Even though I knew that Aaron loved it here, anytime someone enters free agency you never know what's going to happen."
But while Philly's front office did its due diligence and explored other options, a pivot back to Nola always made the most sense. There is no such thing as a surefire contract for a pitcher over 30. Trying to project which pitchers will age like wine and which like mushy bananas is a difficult task with a lot of educated guess work.
Nola's track record of durability, his Everest of completed innings, was a huge part of his allure as a free agent. Only Gerrit Cole has logged more frames since the start of 2018. But there's a flip side to that coin: Nola's speedometer could be entering the danger zone. There are serious miles on the arm and no guarantee his durability extends into the future. 
But the Phillies also have nine years worth of information on Nola. They know how he ticks behind the scenes, what motivates him, and they understand how aspects of his biomechanical profile might change as he ages. No team in the league had a deeper dossier on Nola. They believe he has the focus and work ethic to age well. Playing the game of chance you're familiar with is always a better bet than the one you've never played.
Change is scary, the future fickle, comfort is beautiful, rare and worth cherishing.
The same is true for the Nolas, who are expecting their first child.
"Getting [the deal] done early is definitely special and a plus because we got a little one on the way," Nola noted.
Players want to be appreciated, valued, supported, pushed, and empowered to succeed. That's how Nola feels in Philadelphia, and now he has an opportunity to start a family in the city and go down as one of the most legendary pitchers in franchise history.
With his return, the 2024 rotation is set. Dombrowski confirmed as much in no uncertain terms. Despite reports to the contrary, it appears extremely unlikely the Phillies are in the mix for the tantalizing Japanese youngster Yoshinobu Yamamoto. Nola will rejoin a quintet that includes Zack Wheeler, October dynamo Ranger Suárez, Taijuan Walker and Cristopher Sánchez. The potential arrival of top prospects Mick Abel and Andrew Painter offer depth. The payroll is already bursting at the seams and the bullpen still needs reinforcing.
Dombrowski, general manager Sam Fuld and the rest of the Phillies front office have more to accomplish before the winter is up. But the "top priority" — as Dombrowski said of Nola — is complete.
Jake Mintz, the louder half of @CespedesBBQ is a baseball writer for FOX Sports. He played college baseball, poorly at first, then very well, very briefly. Jake lives in New York City where he coaches Little League and rides his bike, sometimes at the same time. Follow him on Twitter at @Jake_Mintz.
Flippin' Bats:
---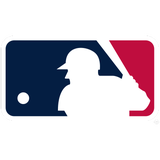 Get more from Major League Baseball Follow your favorites to get information about games, news and more
---